Danya wanted a simple design this time… a bee taking flight! This reminds me of a band song that I've played before (hence the title!) For music enthusiasts out there, I bet you know which song I'm referring to!!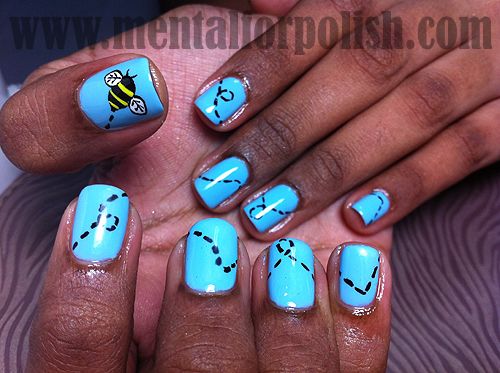 The base colours is done with OPI What's With The Cattitude and acrylic paint for the rest of the art!
Sorry about the colour contrast… my digital camera got wonky and I had to use my iPhone 4!