Hey guys! So this is what I came up with for this week's Pink Wednesday! Sorry I posted this a little late because I wasn't home till midnight! :P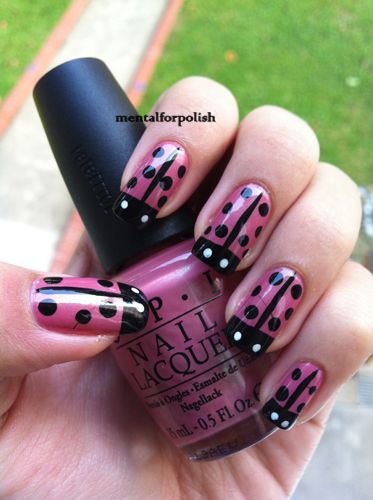 Cute ladybugs for summer! Instead of the usual red, I did it in pink to fit today's theme. I actually googled to see whether pink ladybugs exist and they do! YAY! OPI Shanghai Shimmer is the base for this one and its gorgeous~ it is a mauve pink with lime green shimmer in it. B-E-A-U-T-I-F-U-L! Again, my pics suck because the fab shimmer doesn't show :( Hover to the tags so see what other polishes I used!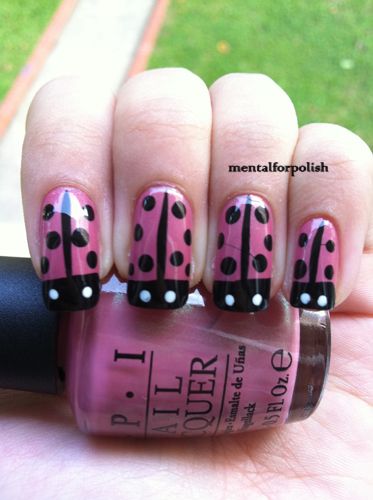 This was fairly simple to do, I just have to keep dotting :) I got the idea from cutepolish's tutorial!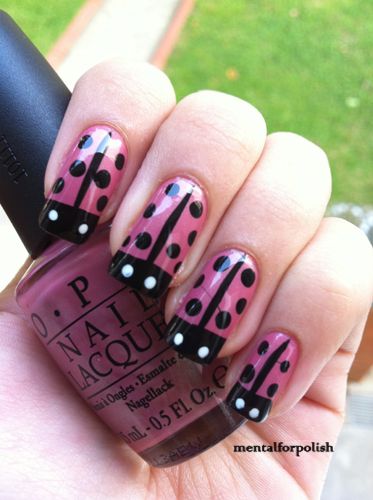 Thanks for dropping by ^^