Yes… I splurged to bring you 20 new and gorgeous colours from this beautiful premium line from Korea! Love the exquisite and well-made corset design! Btw, Nfu Oh has over 500 gel colours… it was insane trying to pick out 20 for myself :O
And when I was swatching the colours, I was so awe-strucked! The colours are so beautiful!!!! All the swatches here are 2 coats, the creme colours showed up really well, I'm in love! Also, the consistency is really smooth!
Not only did I bring glitters in, I brought in sweet pastels and nudes!!!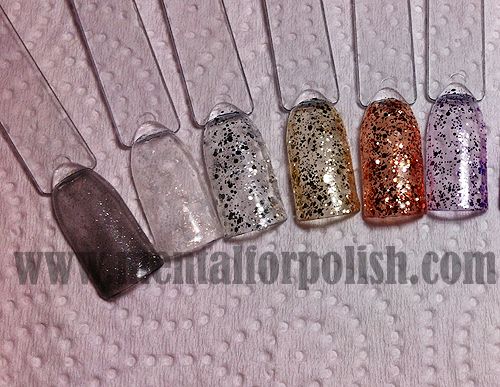 I really love the glitters from this line, very huge chunky glitters and all swatches here are 2 coats only! Unfortunately the red glitter was out of stock, I wanted to get it for Christmas and CNY!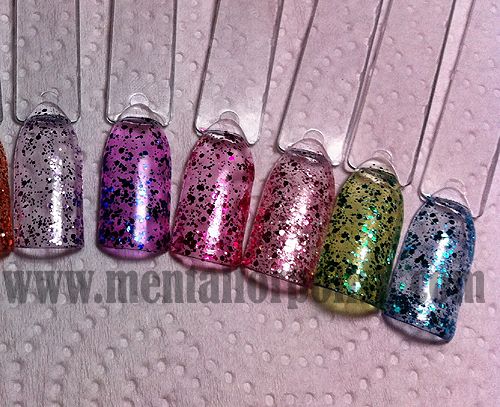 MOUTH-WATERING PASTELS!!! Actually, the nudes that I've picked out are very gorgeous as well! I picked 3 nudes, hopefully able to match my clients' skintones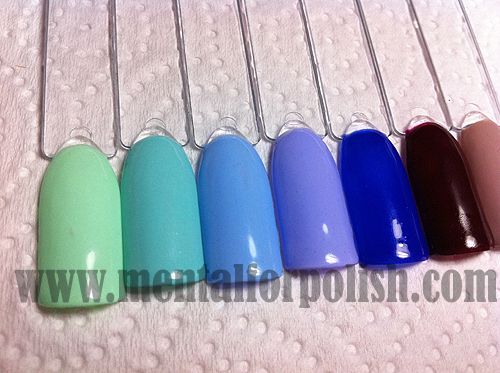 All these colours are now available at Mental For Polish, hooray!! To existing and new customers, do remember to check my Service Menu tab as there is slight changes in the pricing for different soft gels in the market!