Hmm, this isn't exactly 4D but I'd like to call them that anyway! This is supposed to be called 3D in nailist terms but since most people confuse embossed art as 3D, I decided to call them 4D instead to ease the confusion!
Omg, the results looks pretty cute but lots of effort for one rose! Added some 'satin ribbons' and it ended up looking abit too big for my bouquet…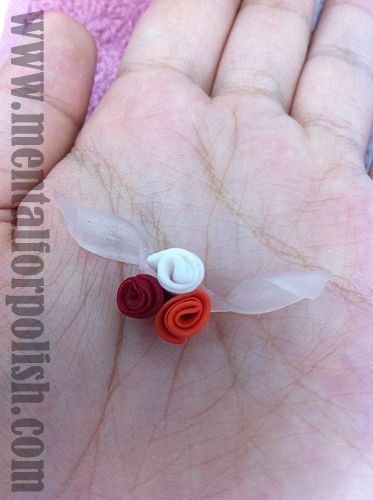 … So I added more roses to the bundle! Love it! But I wonder how am I going to stick it onto my nail…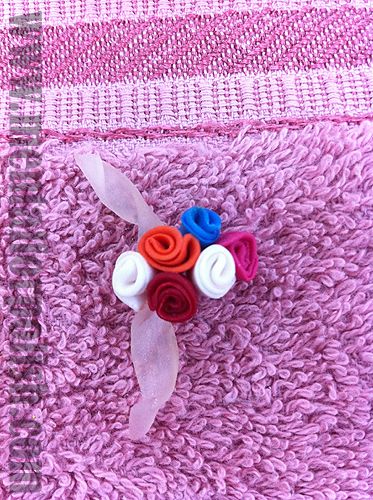 Lastly we did a more advanced 4D flower… I shall call this my version of Frangipani! Lol, looks TOO BIG to be on the nail, I think it will look cuter as a brooch or a hairclip!