Belinder drew out her own design!!!! This is the first time that a client drew and designed her own manicure! After discussing, we decided to swop the ring and pointer design because one of her pointer fingernail broke!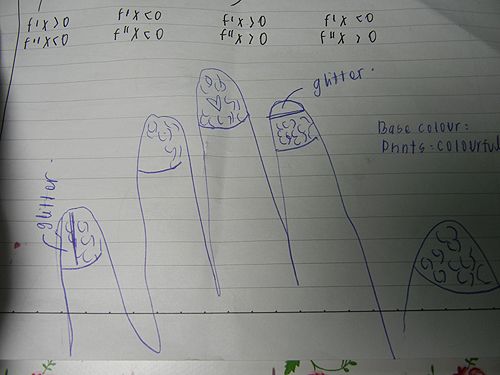 Rainbow leopard print, and each finger is a different design! There's a half gold glitter and half leopard design, leopard print with heart, red glitter French with leopard print, slanted leopard print and a normal leopard print! Phew… I used quite a lot of colours for this manicure, check the tags!
Initially I didn't know whether the colours will go well together but it turned out great in the end!