Yay I finally completed my extension classes and now we're back to doing nail art!!!! Hurray! I prefer nail art classes though hahaha! We did two types of marbelizing today, water and non-water, lol!
I actually attempt water marbelizing last year, and I just couldn't get it right… but today I did after Teacher Nicole's tips and tricks ;) it's much easier to do it now as compared to last year but its soooo messy and time consuming!
Also, I was glad to bring my OPI nail polishes to class; it was much easier to do the designs compared to those cheaper ones that my school provided! :D
The first design we did was a heart design and followed by the peacock… I love how the peacock one turned out!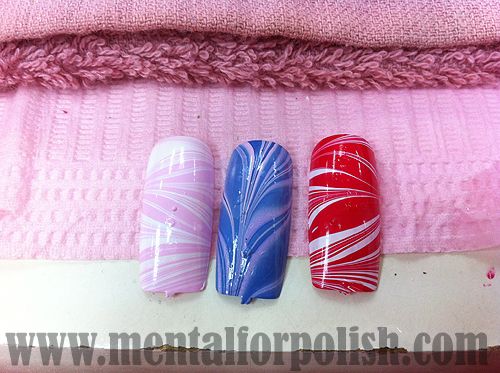 Next, we did a more complicated marbelizing… I shall call this a coffee design?! LOL. I love this design too…
The next half of the lesson we attempted non-water marbelizing and I hated it. You have to be twice as fast as compared to the water-marbelizing and everything must be wet so that  you can drag it with a paint brush!
Honestly, I messed up alot of things because I was too slow. ;/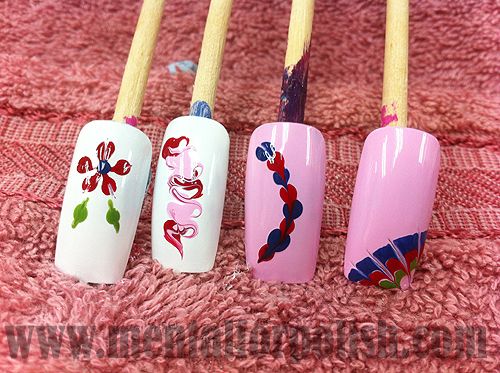 And look at the mess! I ruined alot of my orange sticks and blue tacks… …