Meet Amelia, one of my prettiest juniors! She's a freelance model and has been in the pages of Seventeen magazines and a few blogshops! Invited her over to my place for a gelish manicure and she sweetly did up a review on her blog on the very same day! ;)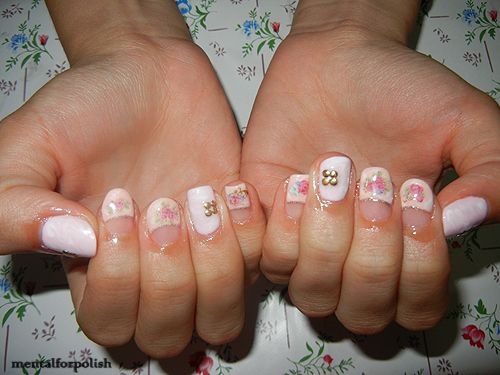 She wanted to incorporate florals and studs so here's what I came up with! There's 2 different designs in total:
1. Marbling + round gold studs
2. Half-moons + marbling + floral stickers
The marbling effect can't be seen very well here, but I used AngelPro 3 and AngelPro 39 for the bases and AngelPro 47for the marbling! I also adapted the way how the Japanese arrange their studs… I love how cute this looks!