One of my nail designs months back! This was the last set of gelish that I've done on myself ever since I had extension classes in June!
now all my nails are short and stumpy and rather damaged!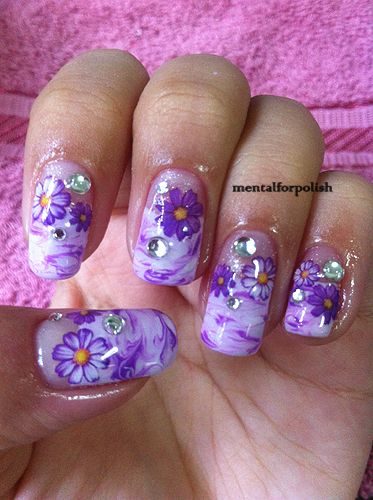 Anyway, I used Angel Pro 5 for the base and Artistic Colour Gloss Fly for the marbling! Added on realistic flower stickers that my boyfriend bought for me overseas and lastly embellished them with more blings!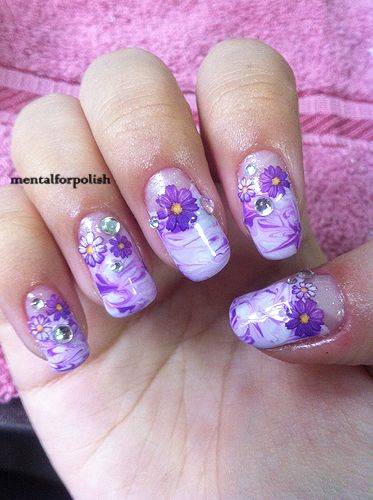 This is one of my favorite sets because I like how the colours are so in sync! And… Purple is my favorite colour