Michelle wanted to try marbling and she wanted to keep it subtle for work! She chose AngelPro 14, a light grey! I then used AngelPro 47 for the marbling!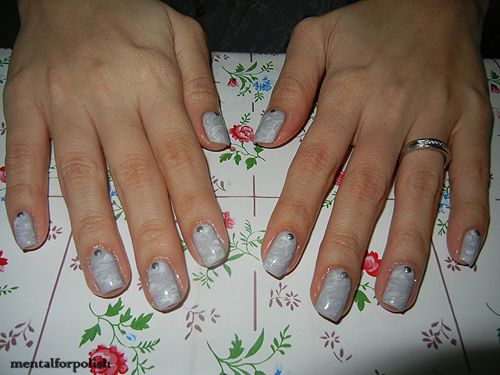 I suggested adding studs to every nail to spice it up a little!
Stay tuned for the next post on Michelle's pedi design!