This is another design inspired from Nail Art Express! Did a few modifications according to client's wishes!
Angelia was such a great customer! I love it when my customers tell me that they love the final result! Heh, Angelia even booked for her next appt alrdy!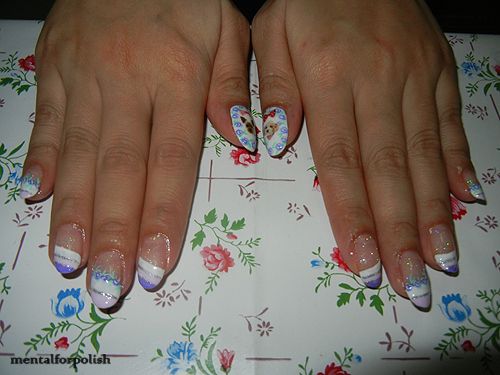 There's 3 designs going on here: slanted French tip with florals; trio French and a full white tip with florals and doggies!!! Haha I think you might have found of the meaning of this manicure… Doggies loves flowers right?
Colours used are: AngelPro 5, 10, 17 and 47!
I used my new dog stickers imported from Japan